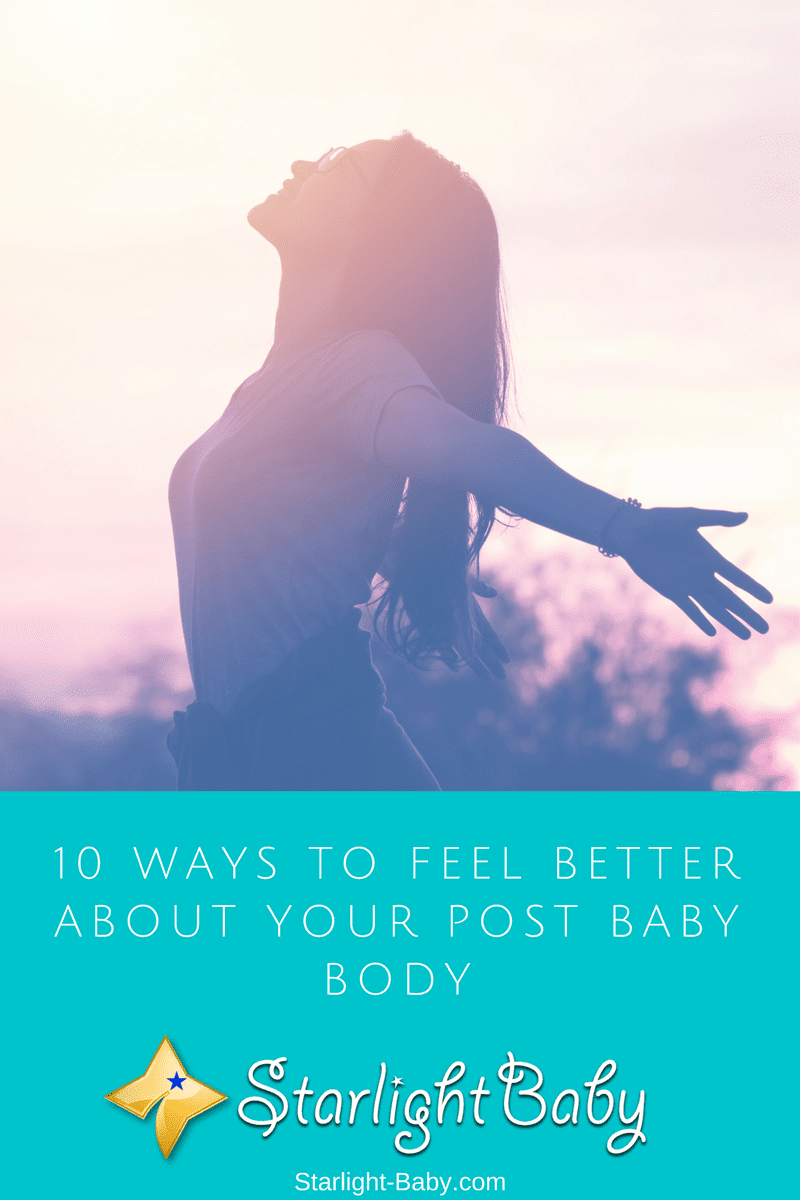 Are you struggling to accept and embrace your new post-baby body? If so, you definitely aren't alone!
These days, women are placed under a lot of pressure to constantly look their best. You'd think after just giving birth you'd be entitled to take a little time out and simply enjoy being a new mom. However, thanks to media coverage of hot celebrity moms stepping out just weeks after having their baby looking EXACTLY the same way they did before baby arrived, there is a pressure placed onto women to regain their pre-baby figure.
The trouble is, the reason these celebrities are pictured looking fantastic soon after the birth is because they have a team of experts around them. They have nannies, make-up artists, nutritionists and personal trainers. Many also choose to have cosmetic surgery right after giving birth (though some will never admit it!). They're paid a lot to look a certain way and they're blessed with both the time and the money to be able to focus on getting their pre-baby body back.
The average mom doesn't have any of this so those first few months of parenthood are commonly spent feeling exhausted, run down and extremely stressed out! When you add the pressure to look good on top of all of the other responsibilities you have, it's unsurprising you can end up feeling overwhelmed and hating your new body (even when you shouldn't!)
If you're struggling to accept your new look, below you'll discover 10 ways to feel better about your post baby body right now. [Read more…]